Hiring Trends & Insights
Employer Solutions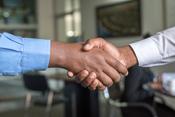 A  Hays  report found  79%  of employers are experiencing a  skills shortage in their  industry,  with  66% of  respondents  revealing they would go beyond their budget to secure talent.   
With the rising cost of recruitment, employers are mindful that employee retention can mitigate the high cost of employee turnover. Case in point, according to SHRM, 86% of polled employees would commit to a company for five years if the employer helped repay student loans.  
Employer assisted student loan benefits appeal to a skilled, educated, and youthful workforce where a clear majority hold student debt.